Last night was fun. I met up with my friend Delta, a fellow knitter. We pulled out what was currently on our needles along with all our knitting books, magazines, and patterns. I'm nearly finished with the back of Malcolm's vest and she is in the middle of crocheting a beautiful cream throw.
Looking through Delta's knitting library I got excited about the possibilities of
Jean Greenhowe's
patterns.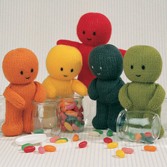 I know Malcolm would love playing with these little color people.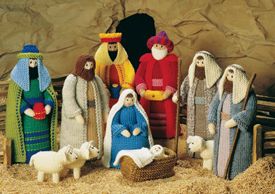 Even though I'm very much in the spring mindset, I was quite taken with the Christmas Nativity. Not shown here, but there is also a donkey that is quite charming.
And then there are these fun patterns that you can download for
free
.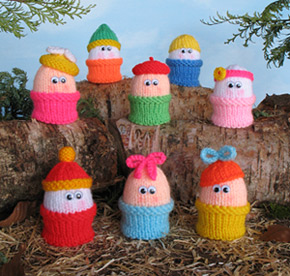 I'm planing to put together some play people together for Malcolm and I think I'll have to include some of these egg heads.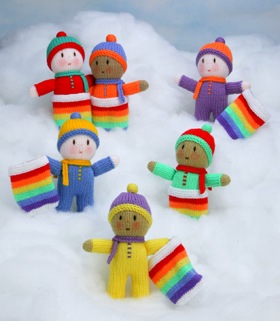 I like that these rainbow babies come with their own pouches.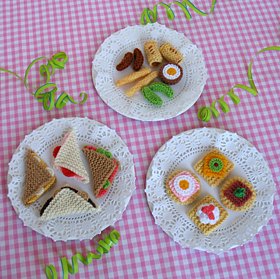 Tea party treats, anyone?
ALSO...
last night I was captured by the cute and classic things I saw in
Itty Bitty Hats
by
Susan B. Anderson
.
And good news, I just checked out
Susan's blog
and she is doing her 1st
giveaway
of this dear little elefante. You have until 12pm Friday, April 11th to enter.